Valvoline is one of the worlds biggest and innovative suppliers of oil and lubricants. Although it's a big brand, Valvoline isn't as known with consumers in Europe, the Middle East and Africa as it is with consumers in the States. So the main goal was to increase the brand awareness for consumers via valvolineeurope.com.
In most cases Valvoline products will not be directly sold to consumers, but to dealerships and car repair shops. So we didn't forget to upgrade the business support section. More tools and direct access to detailed product information. And each local distributor has the opportunity to offer a local version of the website in a different language and different content.
Racing sports & events
Valvoline loves car racing and supports a lot of race sports and events. This was never shown on the website. That is why we added a blog, kind of magazine style, to the website. It almost takes half of the homepage, to show the visitors Valvoline shares the passion for racing.
Navigate & search for detailed product information
There are quite some different Valvoline products and multiple target groups. The product section offers two ways to navigate and find the desired product. By selecting a product group or by selecting a verhicle type or industry.
The sub navigation has a mobile like interface including a back button and search field.
Blog / Magazine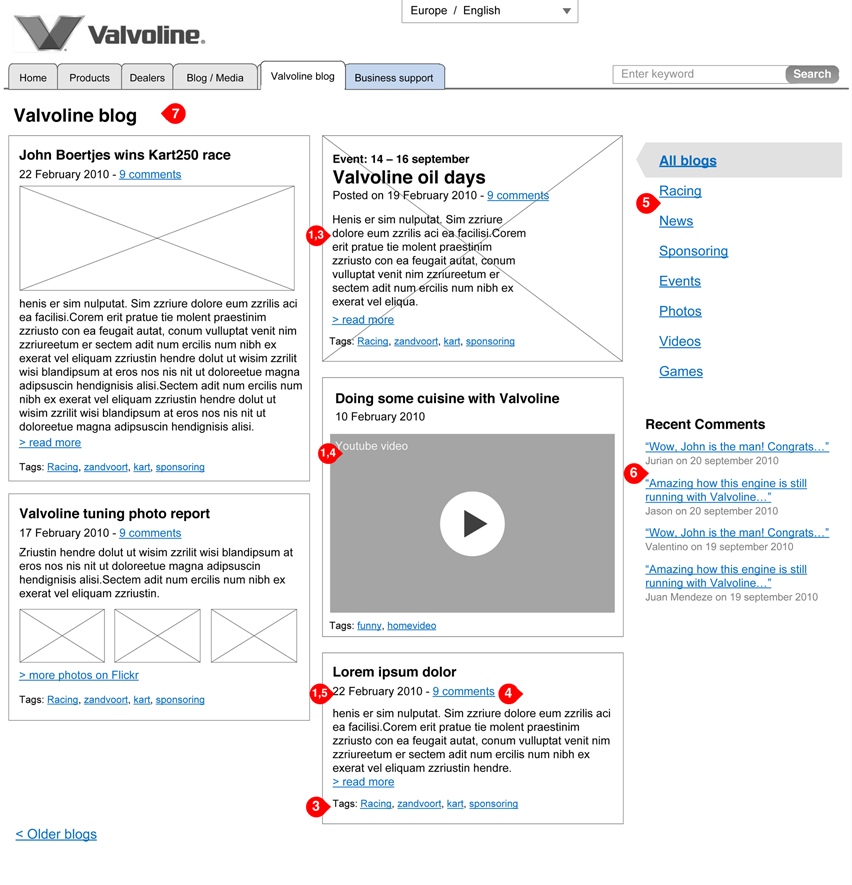 Visual design