Every year people can change their health insurance. FBTO, an insurance company that lets people manage their own insurance portfolio (verzekeren kan je zelf), started a campaign that enabled people to lower their insurance costs. The more people signed up, the lower the costs would become. An effective campaign that approached people in a lot of different languages, to make it easy for the whole Dutch society.
The interaction design part wasn't very big, since we kept the site as minimal as possible. Just enter your information if you are interested in some costs reduction. Tell your friends about this to reduce your premium even more. And if you like the final premium, we are happy to offer you the insurance.
Campaign wireframes

Emailings, which were very important to keep your attention until the final premium was determined. And of course to trigger you to invite more people to lower the costs.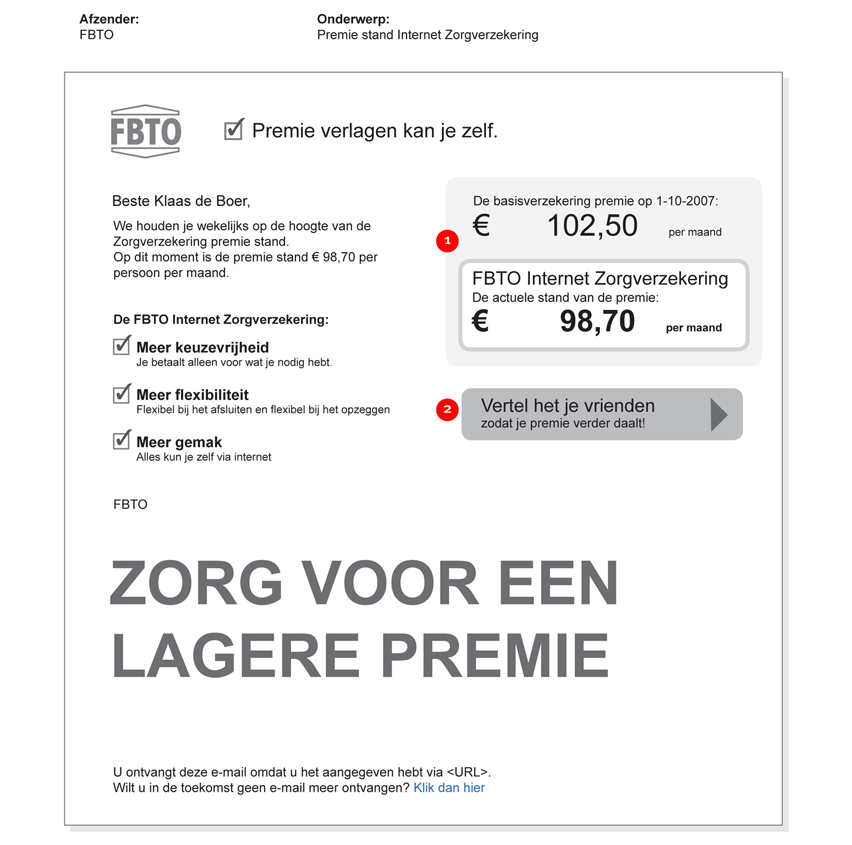 Visual design